Biography
---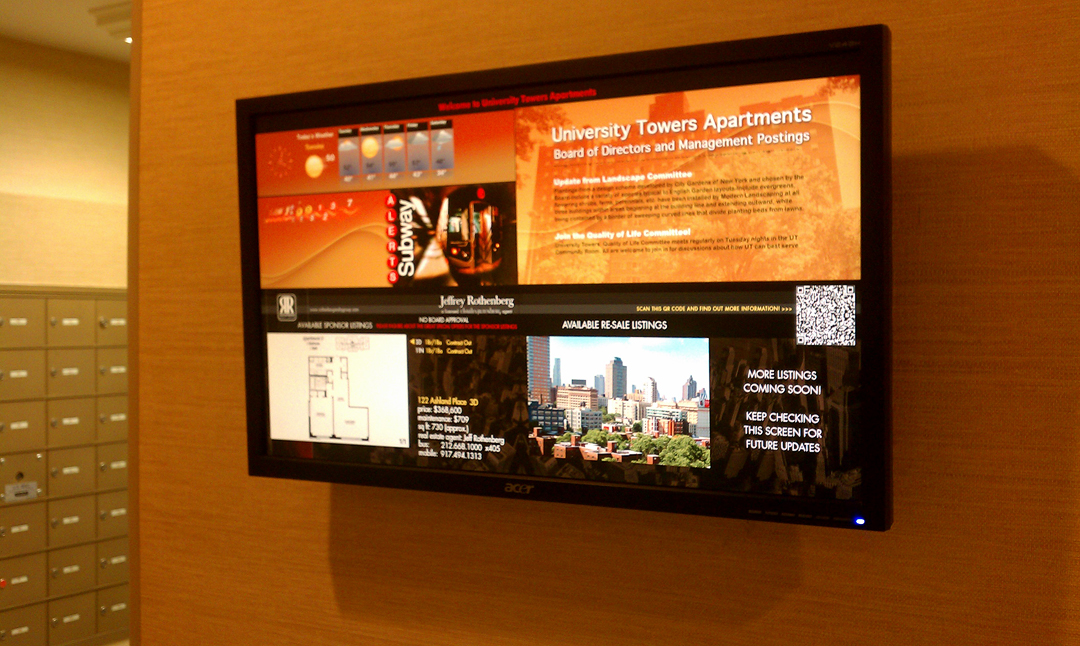 Digital Signage Advertising

CASE STUDY:
MISSION: Co-op Management needed to eliminate residence printed flyers, endless email notifications and updates, create advertising possibilities for revenue generation & to communicate (unsolicited) apartment availablities for an exclusive agent in a 500 + hi-rise apartment complex in Fort Greene, Brooklyn New York.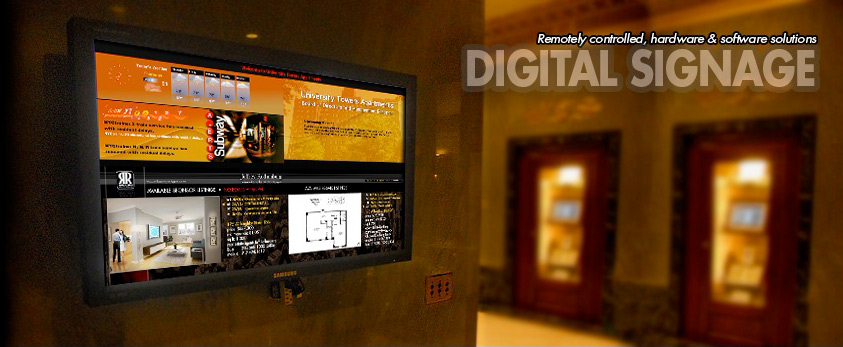 SOLUTION:
David Alan Kogut and Star Equity provided a software and hardware solution for a multi building digital signage installation. As a technology, digital signage represents an effective alternative for communicating with customers, residents, employees and clientele.
RESULT:
Our strategy facilitated the elimination of all printed materials that were distributed in all areas of the 3 building property. It reduced operating cost because materials did not need to be printed or distributed.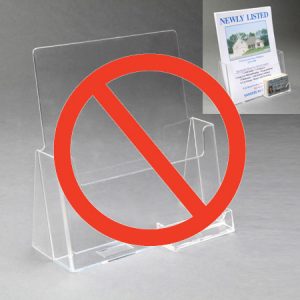 The digital signage solution was customized to an initial layout campaign to have weather, news, real estate openings, and co-op associated information. This solution also eliminated the need to send constant reminders in emails to residents about procedures, renovations and important updates regarding the operation of the development. The installations serves over 500 apartments.
KEY STRATEGY:
We designed the system to pay for itself. By creating advertising channels on the digital sign. Areas of the digital sign landscape were designated for advertising local and nationwide businesses. The monthly fees for advertising as a "digital billboard" to businesses actually cover the costs for the entire 3 building system AND offer a positive cash flow to building management. Additional services can be added such as UPS parcel notifications and private virtual door man services, which can be offered as paid services to residents or as a free value add module.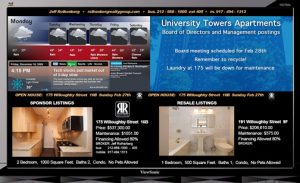 THE TECHNOLOGY:
The technology is designed to be operated and monitored remotely. The media box connection runs on WiFi and can be updated, changed and monitored from a remote device such as a tablet, mobile phone or desktop computer. Live TV broadcasts, live updates such as train schedule changes, social networking channels, computer apps and many other display functionalities.
David Alan Kogut and Star Equity can provide and support a myriad of different market applications including education, financial, retail, gas / electric auto charging service stations, hospitality venues (including digital menu boards) department stores, and healthcare facilities.
We offer and consult for state-of-the-art digital signage products, and engaging an effective customer service.