Biography
---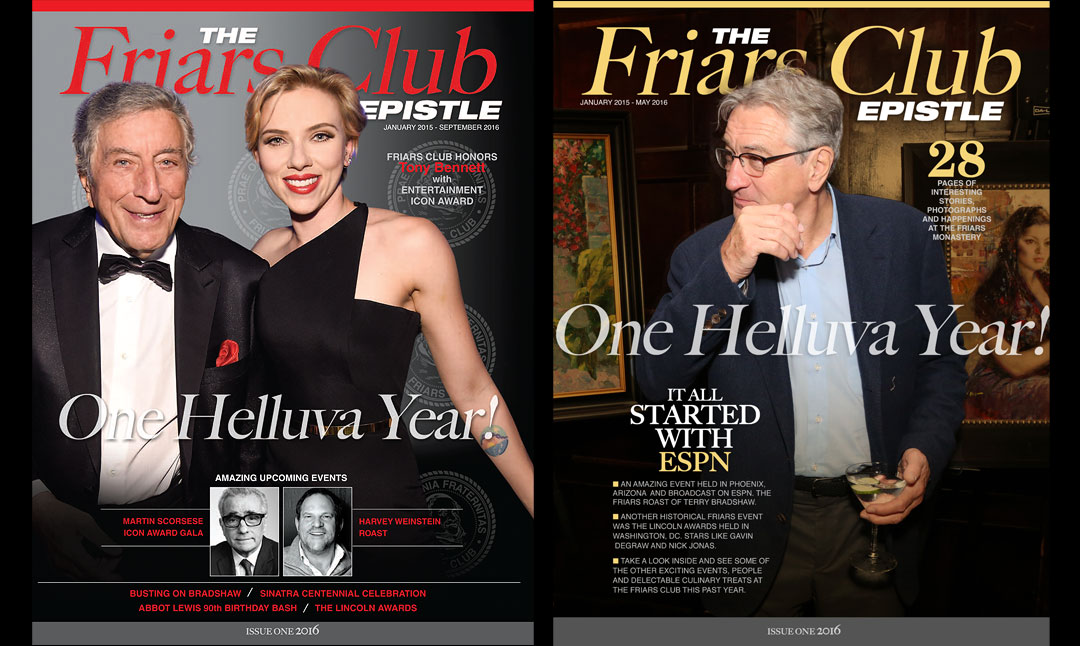 Visual Communications
Creative Direction / Photography / Graphic Design

CASE STUDY:
MISSION: Redesign and rebrand from scratch the Friars Club (NYC) quarterly entertainment magazine. The previous design was 30 years old and required a full updating. Challenge was to bring the look into a more current entertainment style periodical, while making it a workable format that could be carried out efficiently on a quarterly basis. The project also required the outcome to allow for use as a membership recruitment vehicle and a magnet for hi-end advertising sponsors. The new design would need to rival other entertainment magazines currently in circulation while serving as a in-house periodical reporting events and occurrences at the club.
The Friars Club is a private entertainment club in the heart New York City, founded in 1904 that is best known for hosting risqué celebrity roasts. The club's membership is composed mostly of comedians and other A-list celebrities.ew Design Desig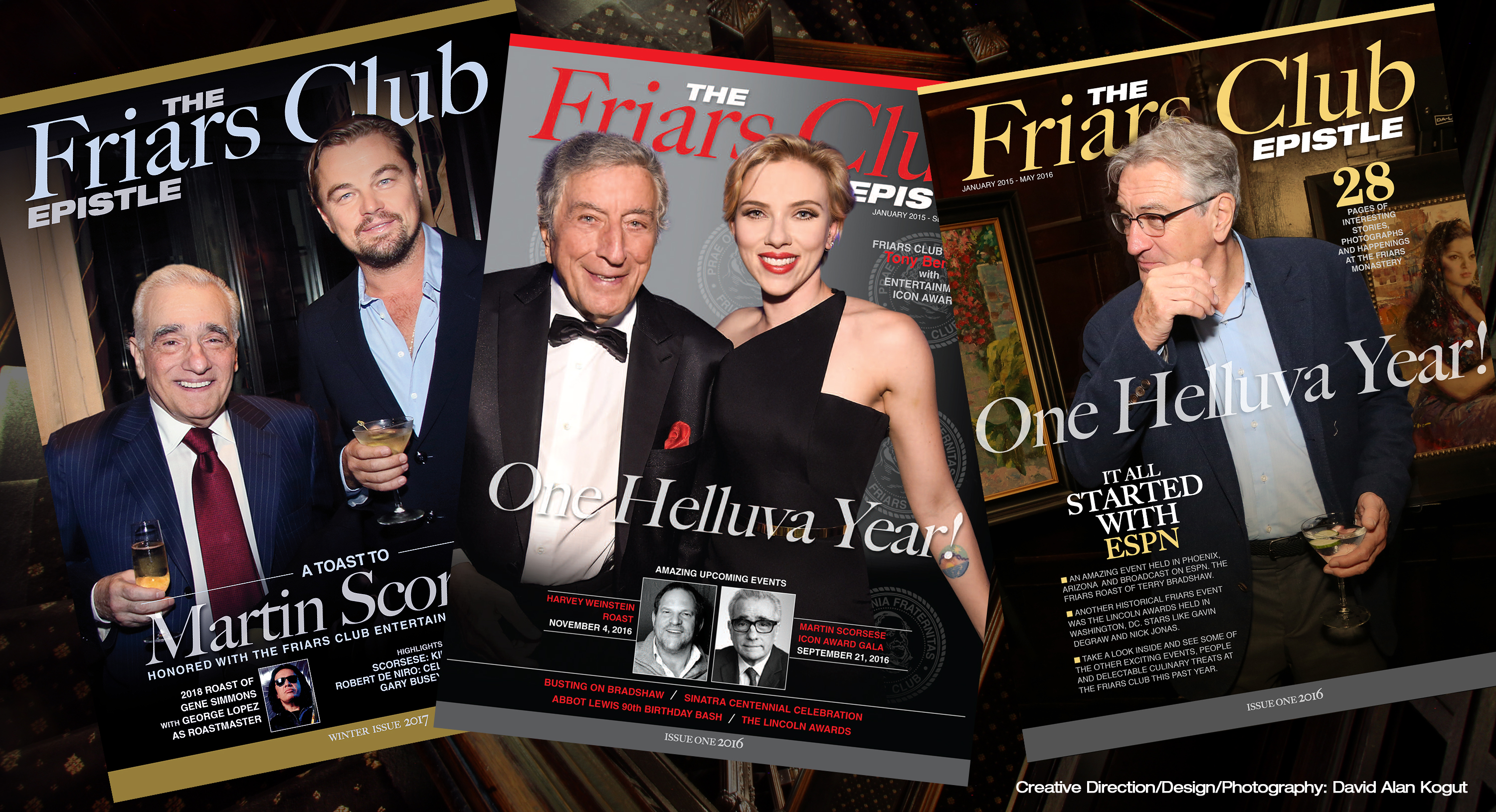 Original Design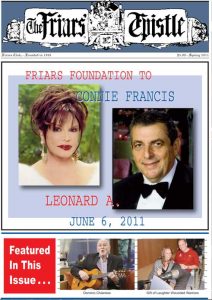 SOLUTION:
David Alan Kogut first consulted with the Friars club as to what desired objectives were required. Secondly, the solution featured 4 facets of David's skill sets. Consulting being the first to establish workflow, required assets, story plan, layout and strategic plan. Working with a seasoned entertainment writer in an unique fashion for such an undertaking, David represented 3 other facets of skills sets, such as photography, creative direction and graphic design/production. David personally, handled all aspects of the new project as he contributed his photography work, design and creative direction from the beginning concept to fully printed magazine. David also developed an electronic version for online viewing including interactive content.
Click link below to open a PDF of the current sample issue. @2017
http://tinyurl.com/ydax4zbn
RESULT:
The outcome was a brand new design that has already facilitated an abundance of new member applications. The new magazine has obtained advertising placement for companies such as Delta Airlines, Movado watches, and various prominent New York based real estate firms. The magazine redesign also facilitated an online version option which ushers in a more current representation of periodicals of its kind making it easily accessible to a wider audience. This online version allows for video and pop out windows extending the content in an interactive and exciting new way.